Whether you flip on HGTV, or scroll through Instagram looking for the latest in design trends, chances are you have come across Chip and Joanna Gaines in one way or another. The dynamic duo have won the hearts of many, while bringing their design influence into homes across the country.
One way they have brought their design influence into homes is with the launch of their new magazine, The Magnolia Journal. The magazine just released its third issue, and if you are one of the over 700,000 people who picked it up, you may have noticed a page on Simpson doors.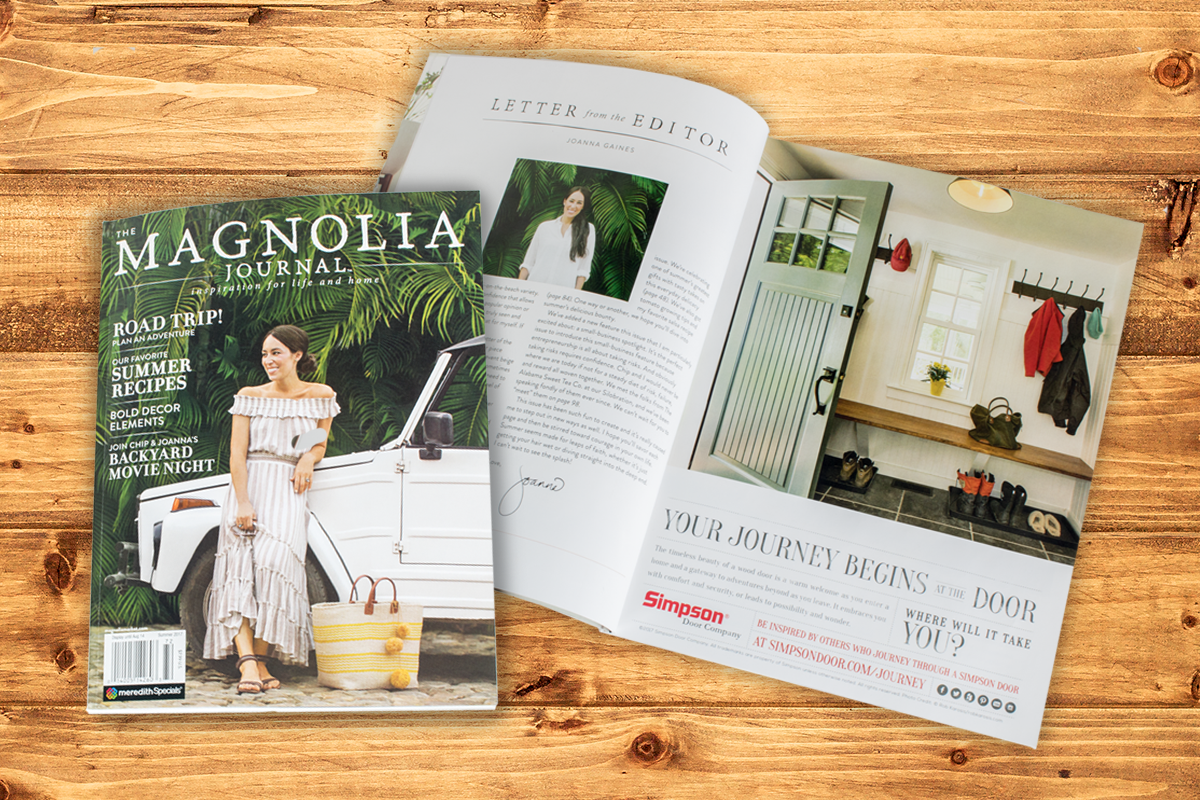 Our one-page ad directs readers like you to take your door journey at SimpsonDoor.com/Journey. You will get to explore the virtually endless possibilities available to you when you select the right door for your home. And just like how Chip and Joanna design homes specific to each family, you can choose any wood, size, glass or design to create a door that is unique to your own journey.
Take the journey for yourself, and let us know what you think.

---