With today's most pronounced design trends centered around maximizing connections to the outdoors, it's only natural that homeowners are evaluating how door and window openings can welcome in abundant sunlight and fresh air. If you're looking to extend the calming, Zen-like vibes from your outdoor patio space to the inside, consider – as the French call it – a porte-fenetre or a "window door."
Choose a patio door style that's right for you
When deciding which style of patio door to choose, the choice often comes down to a sliding glass door or a French door – both of which do a superb job of brightening the interior of your home with added light flow. There are several factors to consider before investing in one or the other, including the size and layout of the adjacent room, the projected cost of the door, as well as the design aesthetic you're trying to achieve.
Consider the layout of room adjacent
Sliding glass doors consist of two or more side-by-side panels that are mounted on sliding rollers. One panel is fixed and the other is moveable, sliding along a track to cover the fixed panel when the door is opened. This functionality allows for increased design flexibility with furniture arrangement in smaller living spaces. Traditional French doors, on the other hand, generally swing open from the center and can open into the interior of your home or outward onto your deck or patio.
Weigh the cost
It's important to realize that the size of your door, choice of wood species, glass type and finish options will determine the price of your sliding glass or French door. Not to mention, most homeowners prefer to hire a professional installer rather than hang the door themselves. With multiple factors at play, the dollar amount associated with either door style can range anywhere from $1,000 to $10,000.
Enhance your home's design aesthetic
For many, the appearance of their new patio door is the driving force behind their purchasing decision. After all, "doors can be as decorative as they are functional," according to Residential Products in its latest door trends feature, which also goes on to note the "important role doors play in a house's overall design." Sliding glass doors have long been the go-to standard door style for apartment buildings and starter homes—largely selected for their cost-effective price point. However, today's sliding glass door offerings have upped their game significantly with color options, wood grains and glass lite options. Plus, because this door style provides expansive, unobstructed views of your outside living space, they let in plenty of light all year around.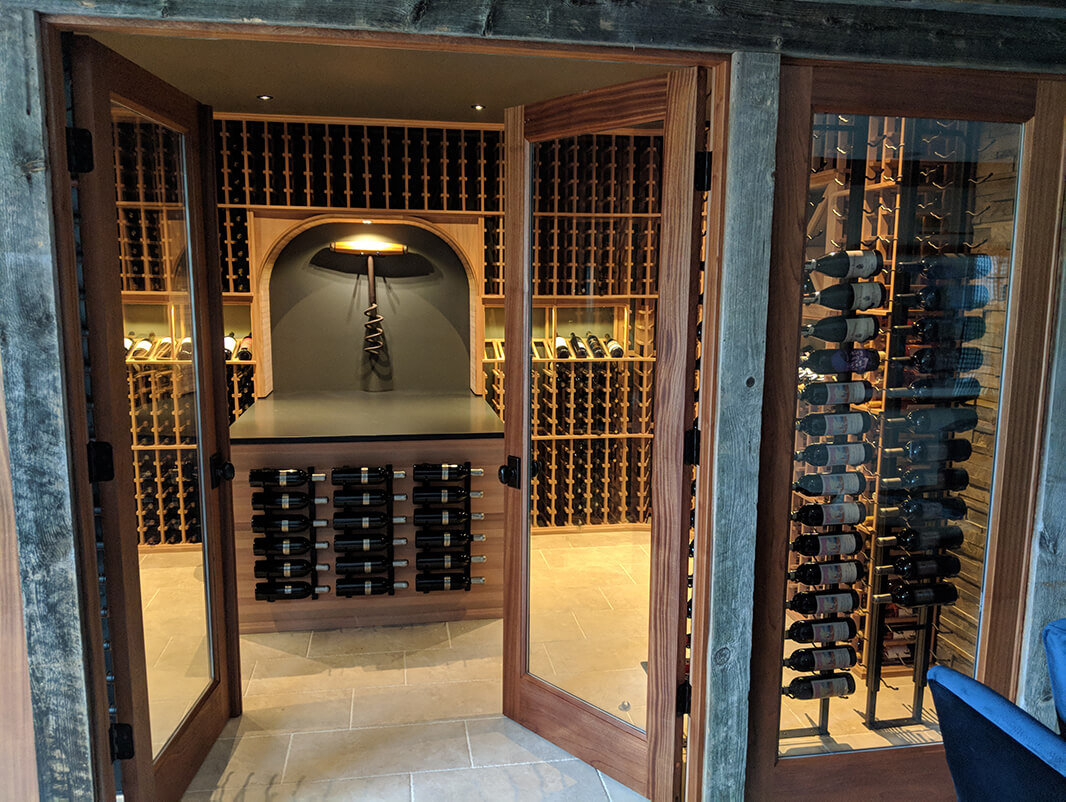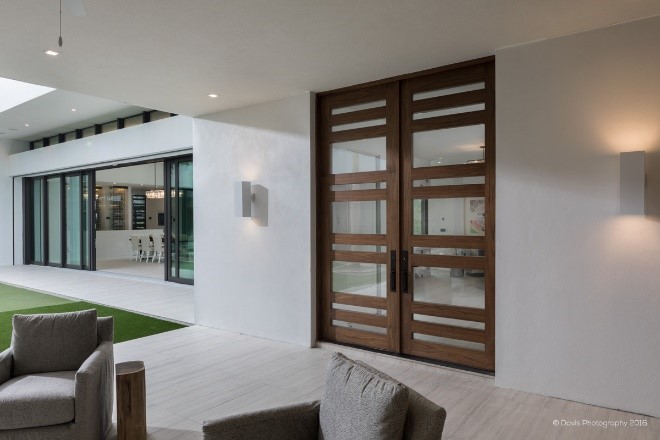 The upscale, classic look of a French door dates back to 17th-century France, and today's offerings still capture the symmetry and proportion that characterized their original Renaissance design influences. Their elegant gravitas makes them incredibly well-suited for high-end, traditional and modern homes. Known for their light filtering aesthetics, Simpson's French doors feature glass lites from top to bottom that allow an abundance of natural light to pass through the interior. The epitome of wholly customization, Simpson's French door offerings can be tailor-made to any size with your choice of glass, including textured and tinted options, to allow for any level of desired privacy. You also have your pick of wood species to match the style of your house and its interior molding.
Ideally, your new Simpson French door will be protected by a porch or overhang. The optimal overhang is one that extends at least half the distance from the bottom of the door up to the overhang. For a diagram of what this looks like, see here. If adequate protection is in place, you can select any Simpson exterior door.
If your overhang is smaller than this, you can still use Simpson doors – but let's make sure you choose the correct type of door. Select a door from the Nantucket Collection or upgrade your standard Simpson door with WaterBarrier® technology. Both solutions are engineered specifically for tough weather exposures and will preserve the beauty of your door.
By installing either a sliding glass or French door in your home, you can easily establish a sense of continuity between an interior living area and the outdoors. And by shepherding in natural light, you can transform your home into a personal sanctuary. Custom design your Simpson door today.
---