Ooh, la, la, bonjour French doors! If you are hoping to add character to your home, look no further than French doors. The timeless and elegant style of French and Sash doors dates back to the 17th century, when people first began using glass paned doors to let out onto a balcony or garden area. So what does "French and Sash" mean? To Simpson, a French door has glass all the way from the top to bottom of the door. There can be wood bars in various layouts and designs, but the door is mostly defined by glass. A sash door includes a wood panel, as well as glass. The area of the glass and panel can vary, so "sash" is simply a combination of glass and panels within the door. Today, French and Sash doors continue to be as popular as ever, with hundreds of door design options available to brighten up your space by bringing the outdoors in.
With daylighting properties in mind, Pamela Dyer, Connecticut native, and owner of the popular blog Home on Fern Hill, selected a Sash door to update her home's curb appeal. Known for her home styling and DIY projects, Pamela recommends three simple tips for homeowners looking to add curb appeal to their home. "My three tips are to invest in a beautiful front door, don't be afraid to paint it a fun color and to add a wreath," Pamela said. Including these elements into her home was a must for Dyer.
When looking for a new front door, Pamela decided on a wood Sash door in Douglas fir, from Simpson Door Company. The new front door was paired with two matching Simpson Sidelights. "My installer was impressed with the quality and aesthetic of the products. My goal was to add more light in my foyer and this door accomplished that," said Pamela.
Making sure her front door achieved a high level of quality was also important to Pamela. "The quality of Simpson Door Company surpassed my expectations," Pamela said. To further protect her door from the elements, Pamela's door featured Simpson's WaterBarrier® technology. WaterBarrier technology combines a water-resistant, medium-density overlay over the exterior of the door to make sure your exterior door is not only beautiful, but also prepared for any elements Mother Nature might throw its way.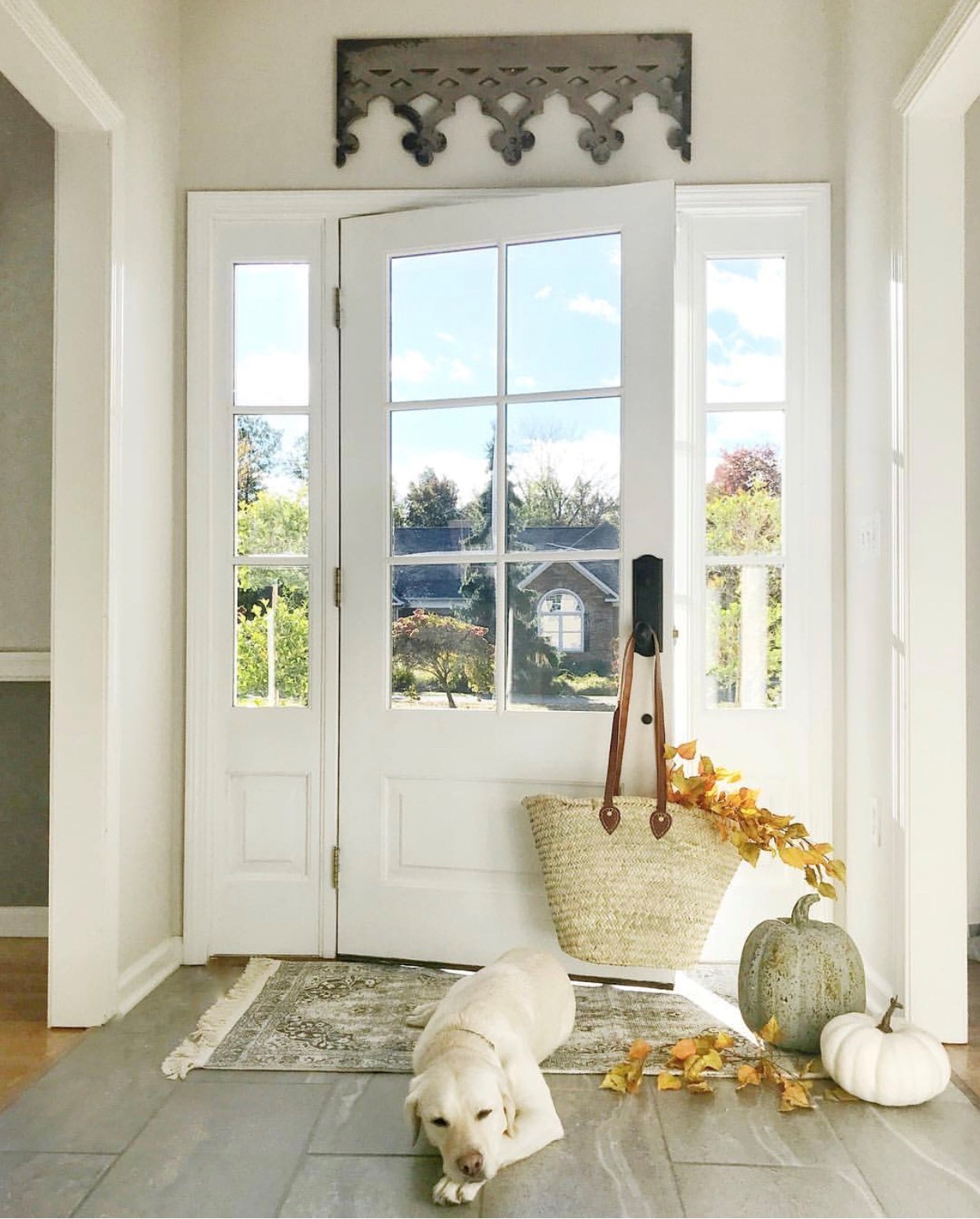 Known for their light filtering aesthetics, French and Sash doors create the illusion of opening a space. As you can see from the image below, Pamela's Sash door not only helped improve her home's exterior, but also aided in brightening the interior with added light flow. "The best compliment I've received about my new Simpson door is how much bigger the glass door makes my house feel!" Pamela said.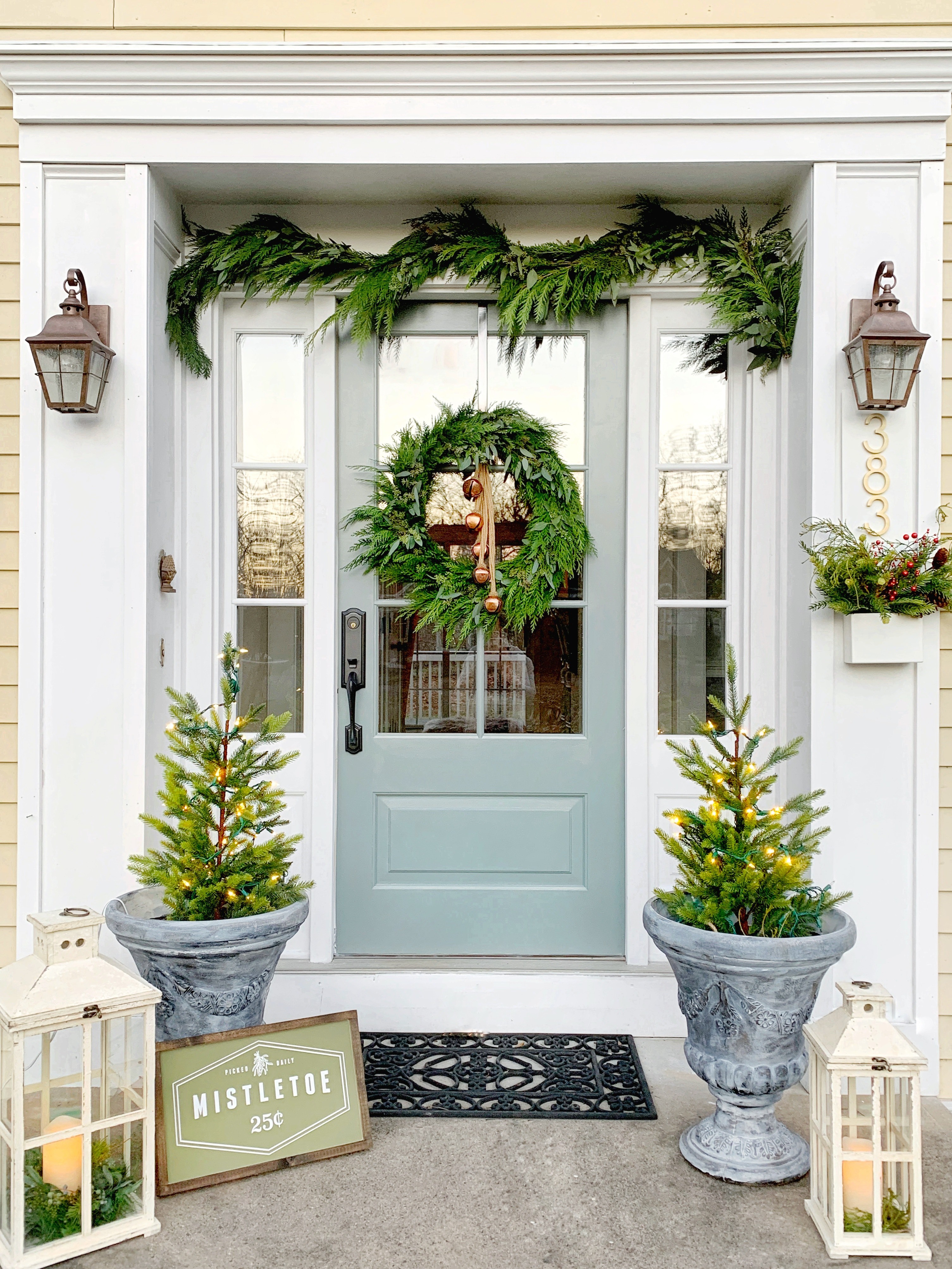 Simpson doors can be made in any wood type to be either stained or painted. If the door is to be painted, take advantage of Simpson's factory-priming service. You can also consider staining the door on one side and painting it on the other side, or using two different paint colors. The color combinations are endless. When sharing her door with her followers on social media, Pamela states that one of the most popular questions she receives is on the paint color she selected. "I painted my Simpson door with Benjamin Moore semi-gloss in Sea Pine on the exterior, and White Dove by Benjamin Moore on the interior," Pamela said. In fact, Pamela's front door has inspired many others to join the trend of adding a statement color to their front door. An added benefit of selecting quality wood doors is their ability to be refinished and repainted over the years to keep up with trending colors and designs.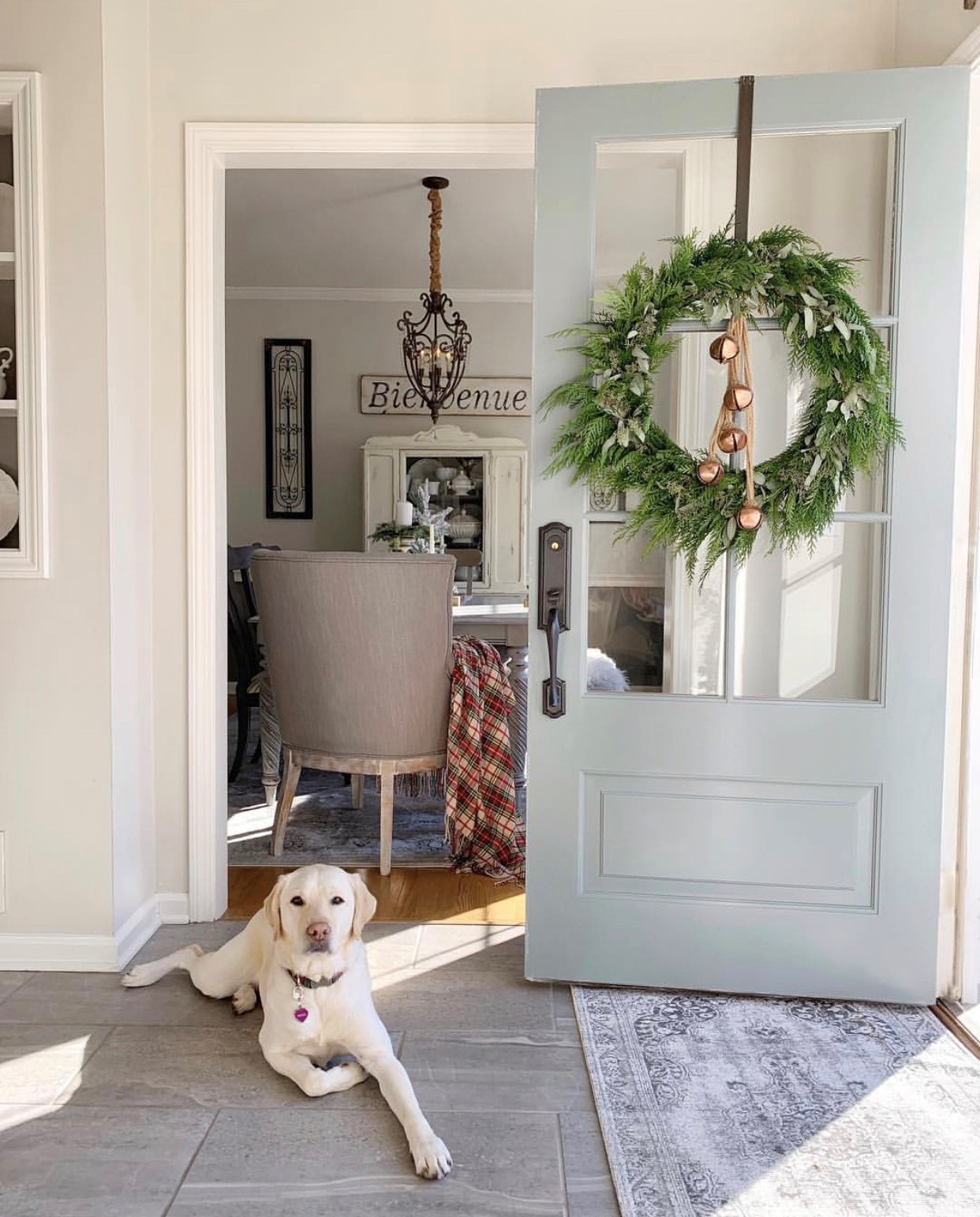 Follow along with Pamela's home renovations on Instagram, and be sure to stop by Simpson's page to see more projects like these. Looking to add a beautiful wood door to enhance your home's curb appeal? Available in any wood species and in any size, custom design your Simpson door to match your interior or exterior design goals. Learn more about Simpson's French and Sash doors here.
---