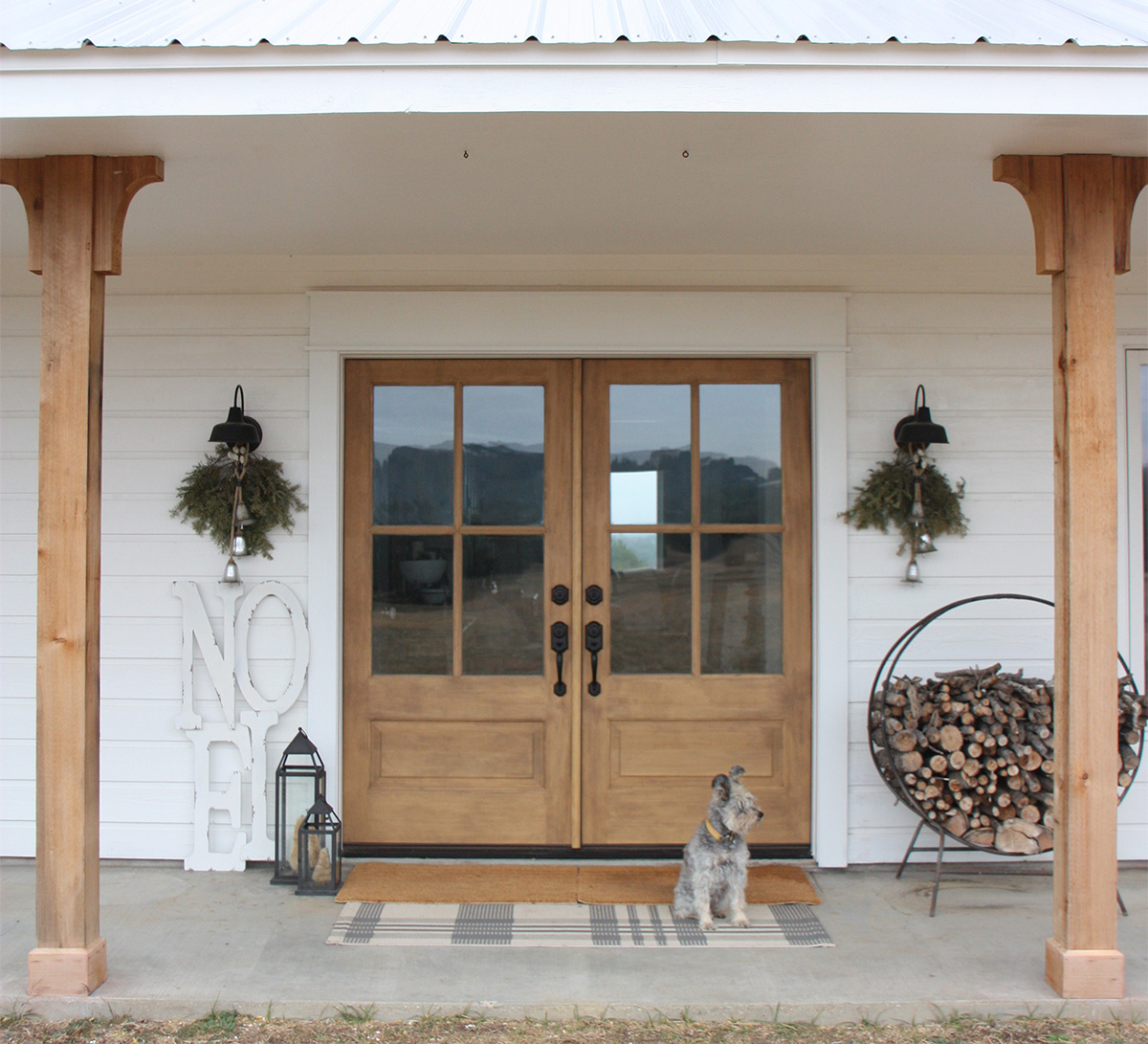 Let's face it, choosing the right doors for your home can be a bit daunting. And with so many options to choose from, it's easy to get overwhelmed before you even begin. Don't worry, it happens to the best of us…which is why I'm sharing a few key factors to consider before you dive in. Ready? Here we go.
Consider the style of your home: Do you live in a Mid-Century modern home? Or a charming tudor? The style of your home should the first thing you consider when choosing doors. And if you are remodeling your home, then you should consider the style you are hoping to create. Once you establish that style, you can narrow down your options. Mid-Century modern homes tend to have cleaner lines and edges, along with minimal glass panes. Tudors tend to have arched doorways and windows with more intricate glass designs. Since we are remodeling a Texas farmhouse, we stuck with a classic look, choosing double doors with clear glass panes and a muted wood tone. For us, it matched the FEEL of our house, which was the most important thing.
Level of privacy: Level of privacy is a HUGE factor when choosing doors. No one wants an awkward run-in (am I right?). Think about your surroundings. Do you live in an urban setting? Or a rural countryside home? Knowing how much privacy you need/want is an excellent deciding factor. In our case, we live in the middle of nowhere. And since privacy isn't an issue, we choose to use as much glass as possible in order to maximize our country views. If you're looking for more privacy, less glass is generally better, although there are always frosted windows or stained glass options. The key is knowing just how much you want to be seen; then, choose your glass options accordingly.
Door location: This may seem like a no brainer, but knowing where your doors are going can also help narrow your choices down. Are you looking for a front door? Side door? Patio door? Interior door? Different styles lend themselves to different purposes. For instance, French doors are generally better suited for patio doors, while back doors or garage entrance doors are more functional when they are solid wood. Just knowing the purpose of the door itself can help lead you to the right choice.
First impressions: While most of us would like every single door to have some wow factor, it's usually best to decide which doors should command the most attention. Pay more attention to front and back doors since they are the main entrances and often…the first impression of your home. We knew our front entrance needed to make a statement, so we went big with double doors. A good rule of thumb is to start with the entrances and then work your way inside. And this works particularly well if you are on a budget. You can spend the most where it matters most, and save the rest for later.
How's that for getting started? There's so much to consider, but as long as you decide the basics…you'll be on the right track. And don't forget that choosing doors should be fun! This is an investment for your home, to last a lifetime. Have fun dreaming, doing, and planning. We have LOVED every Simpson door we've chosen. Want to see them all? Come visit us at The Festive Farmhouse. We'd love to show you around!
---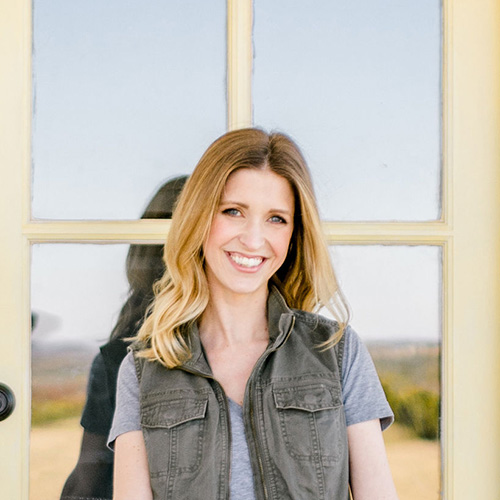 Allison Aars is the writer/designer/and creative stylist behind The Festive Farmhouse. She lives with her husband, two boys, and one crazy dog on a farm in the Texas Hill Country. (More animals to come.) They love to spend their time fixing up the family farmhouse, and enjoying the fresh country air (a much welcomed change from their former city lives). You can keep up with their DIY adventure on thefestivefarmhouse.com.
---