2018 was a big year for doors on social media, launching a variety of door trends into the spotlight. Some of the biggest trends include Dutch doors, modern farmhouse and bold colors. Take a look below at some of the most popular Simpson doors on Instagram.
Dutch Doors
Instagram home designers, builders, and bloggers are loving the look of Dutch doors. Sarah from @DreamingofHomemaking recently installed her new grey Simpson style 7982 Dutch door (see below) and is one of Simpson's most "liked" images of 2018.
The real beauty of a Dutch door lies not just in their stylish appearance, but in their flexible design as well. Homeowners love the convenience of being able to open the top half to enjoy the fresh air, while still keeping pets and children inside. Whether you are hoping to complete you home's rustic farmhouse look, or trying to create something a little more modern, a Dutch door from Simpson enhances the design of any entryway. Simpson can make Dutch doors in any size, any wood species, and in any design featuring solid wood, like a flush door or door with an intermediate rail.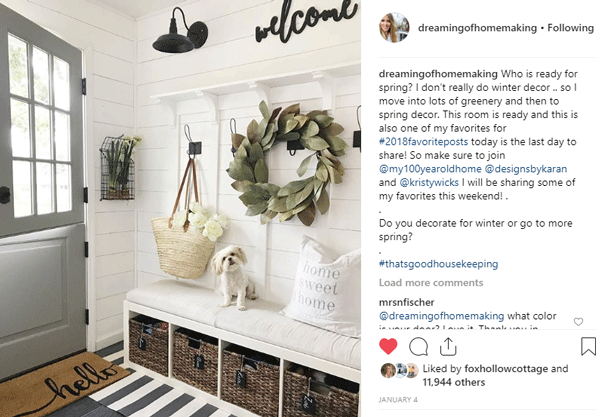 Simpson Dutch Door posted by @dreamingofhomemaking on Instagram
Modern Farmhouse Design
Over the past few years the modern farmhouse look has exploded in popularity, thanks in part to home renovation shows like "Fixer Upper." Simpson doors are meeting that demand with a variety of designs which combine perfectly with a modern farmhouse style.
Simpson door styles 37504 and 37506 have especially taken off on Instagram. These are two of Simpson's most popular designs on social media - homeowners everywhere are showing off these beautiful doors that bring a classic twist to modern farmhouses.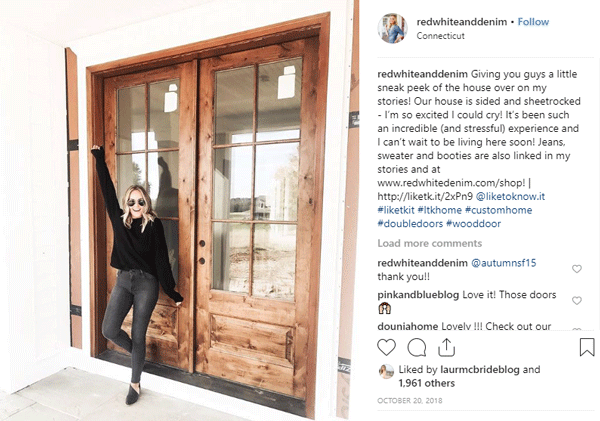 Simpson 37506 Doors posted by @redwhiteanddenim on Instagram
Bold Door Colors
Doors are a statement piece. From dusty blue to a cheerful coral, homeowners across Instagram are being bold with their door paint and stain. @blessedmommatobabygirls has taken her Simpson (style 7435) Dutch door viral with its bright coral exterior on her gorgeous farmhouse.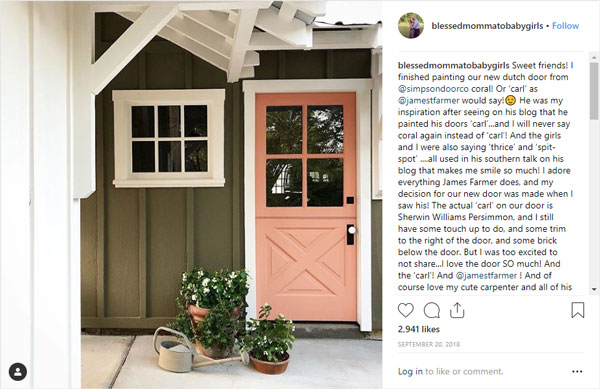 A vibrant coral Simpson Dutch door posted by @blessedmommatobabygirls
Be sure to follow @simpsondoorco on Instagram for more inspiration and to see what door trends pop up in 2019!
---